Cooking equipment
(Groups of 1, 2, 3, 4, 5, 6)
Within this category you will find what we call cooking equipment. Such as cookers, griddles, deep fryers, barbecues, woks, pasta cooker, baths maria, kettles, tilting pans,...
All products with gas and electric versions. Divided into 6 groups according to their depth. 45, 55, 60, 70, 90 cm and large kitchens.

MORE INFORMATION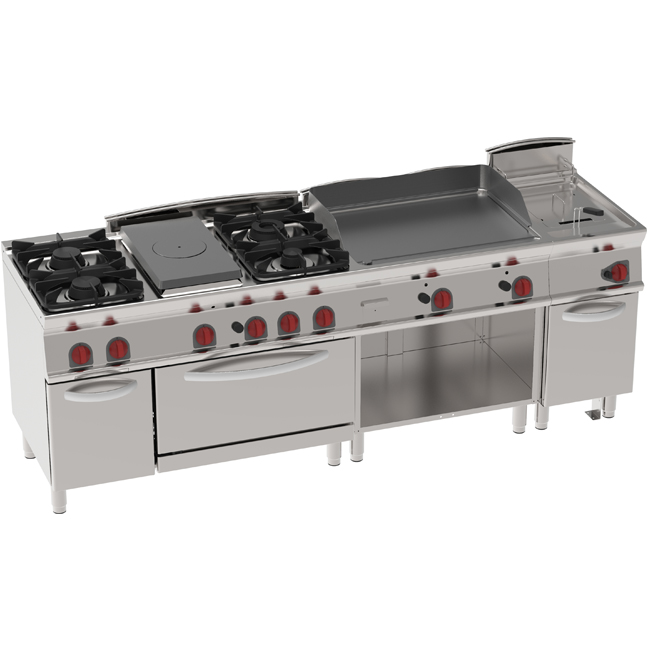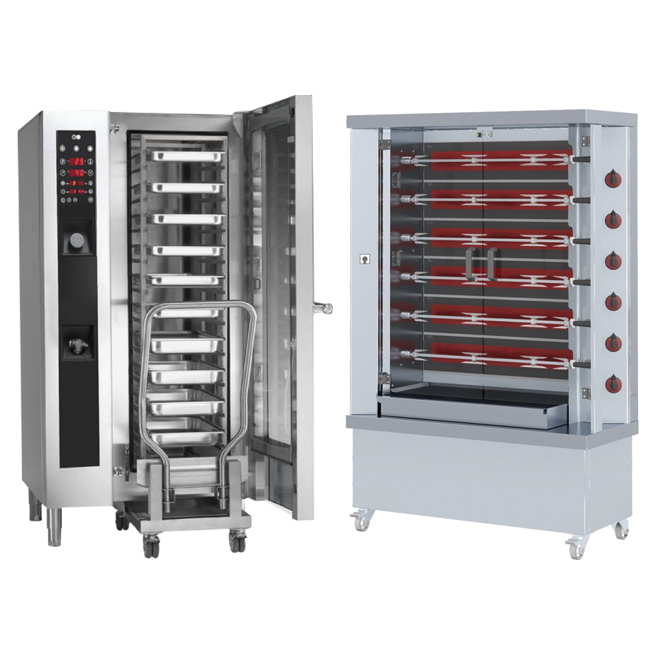 Grills - Ovens - Hot Equipment
(Groups 7, 8, 9)
Three product groups are located in this section, the chicken roasters (gas, electric and for firewood), the ovens (convection, mixed, gas, electric, for pizzas, for pastry/bakery, and a long etcetera) and lastly, the so-called hot equipment (such as paella stoves, cabinets, trolleys and hot tables, etc.)

MORE INFORMATION
Industrial cold - neutral
auxiliary machinery - etc
(Groups 10, 11, 12, 13, 14, 15, 16)
In this third block we find 7 groups, divided into: Hoods, industrial cold, cold displays, washing machinery, neutral elements, buffets / self-service and auxiliary machinery.
With this, we can ensure that we have a wide products range to satisfy all the needs and requirements of any location in the HORECA sector.

MORE INFORMATION