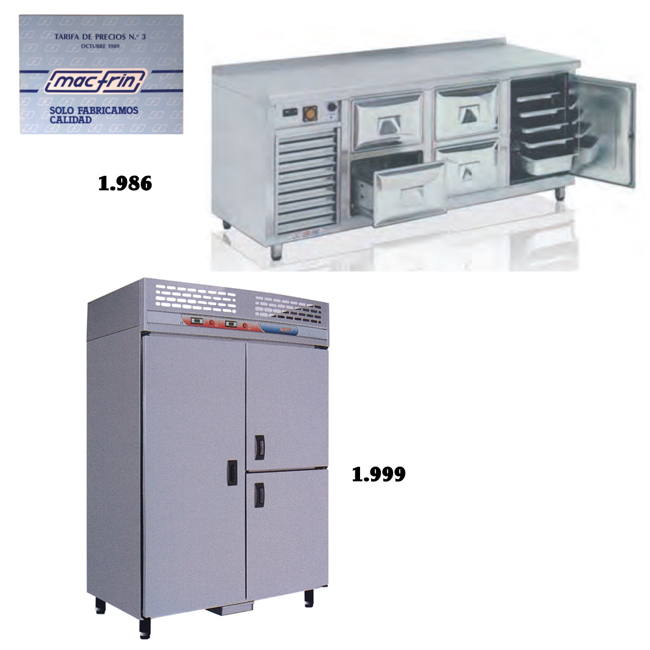 Macfrin
The beginnings of MACFRIN back in 1986, they were in a small town Barcelonesa, called Polinyà. His activity was production of cold industrial. We started manufacturing a series of 100 wine racks, and then manufactured the tables cold, the cabinets refrigerated, etc.

MACFRIN PREMIUM is the evolution and development of all MACFRIN products, carried out between 2019 and 2020. Always providing quality.
Macfrin Group
The factory did not stop increasing in size, until the moment, in the year 2000, when the EURAST and MASBAGA brands were acquired, creating the GRUPO MACFRIN . In this way it has been possible to have such an extensive catalog of products, by adding, to what is manufactured by MACFRIN, the kitchens, grills, convection ovens, etc.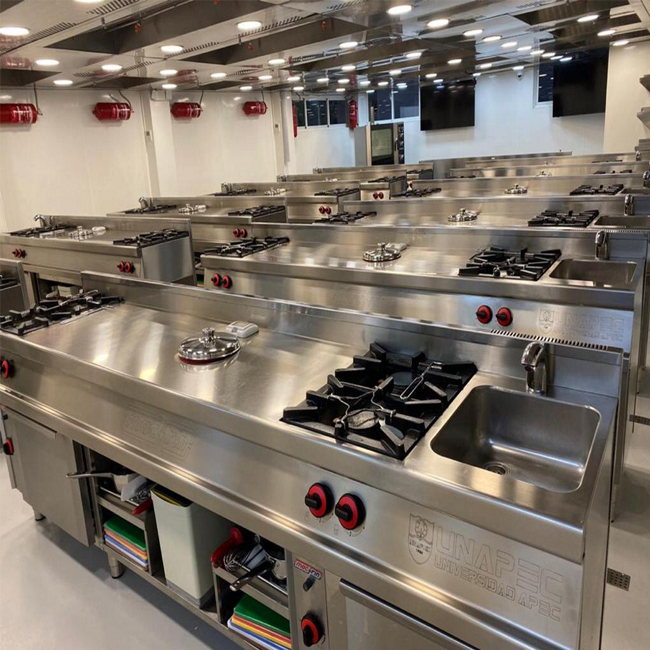 Present
Our product range was expanded, over the years, with kitchens, griddles, deep fryers, barbecues, convection ovens, extractor hoods, industrial cold and a long etcetera, becoming a reference producer/marketer, in the Spanish, European and international market in short. The brand has been represented at trade fairs around the world, from Barcelona, Madrid, Paris, Lyon, Milan, London, Düsseldorf, Hamburg, Lisbon, Casablanca, Abijan, South Africa, Seoul, Dubái, Singapore, Brazil, Chicago, etc. Which has made it recognized worldwide. It has its own factories or partners, in Spain and in Italy.

Installation of kitchens and hoods at the APEC UNIVERSITY of SANTO DOMINGO (Dominican Republic).
Values
The GREAT EXPERIENCE accumulated, after so many years in the market, which guarantees assured reliability.
- The EXTENSIVE RANGE, since It is the union of manufacturers of various products, specialized in hospitality, (MASBAGA-1,878, EURAST-1,955 and MACFRIN-1986) that led to the creation of GRUPOMACFRIN.
- The QUALITY, since all the products are made of 18/10 stainless steel, AISI-304, and components of the most Maximum reliability. And proof of this is that there are machines with more than 40 years of operation.

EQUIPMENT FOR FACILITIES OF ANY SIZE